Pregnancy can be rainbows and butterflies and just as quickly, it can be aches, pains, and a bit of misery. I have compiled a list of my Must Have's for a Comfortable and Healthy Pregnancy. These are items that I literally could not have lived without with my pregnancy with B – and I will use these for my future pregnancies too.
For your convenience, links have been provided within the text and within images. Links will redirect to Target.com or Amazon.com These links are affiliate links which I may receive compensation from at no extra expense to you. I am writing about these products because I have experienced them first hand and believe that they are wonderful!
I learned the hard way on this the first time, CHECK THE SIZE. You want to make sure that you get the proper size for this, otherwise, the benefits of bouncing, rolling, rotating, and sitting, go right out the window.
I was on Restricted Activity through my pregnancy, so getting to bounce, roll, and everything else really helped keep me moving. I was working on my pelvic floor, easing low back pain and maintaining good posture, and it even helped position B when it came time to have her. The best part was that after 9 months of using the ball (practically all hours I was home) it was available and ready to go when I went into labor. It eased my labor pains for a couple of hours!
The link to the ball above is the exact one that I used! It comes with a hand-pump (though my husband hooked it up to the air compressor). I got the 65cm and I am 5'4 and it was the perfect size for me (the purple one was WAY too small).
Pregnancy Safe Teas
I love coffee and I love tea. When I was pregnant with B, I cut the caffeine out completely. I feel like drinking Decaf Coffee is cheating so I went on the search for healthy teas. I found that Traditional Medicinals carried two that I LOVED! I used the Pregnancy Tea my 1st Trimester through the 3rd Trimester. In the 1st Trimester, I had one cup a day, 2nd Trimester, 2 cups a day, and the 3rd Trimester I had 3 cups a day. I was advised by my Acupuncturist to take it this way. When I hit 34 weeks, I started drinking the Traditional Medicinal Red Raspberry Leaf Tea as directed by the box.
I feel that these teas helped relax me (because let's be honest, warm drinks do that to you) but they also helped my health – the Pregnancy eased my HORRIBLE morning sickness, it helps give my body nutrients, and it even helped tone my Uterus for the birth that would be taking place. The RRL Tea really helped with my Uterine health – I have NO PROOF of this other than I had MANY hours of silent labor and my body had a very easy, short labor.
I got my tea from Amazon and Target. Amazon had the lowest prices on it (bulk) and Target was super convenient when I was running low.
Morning Ease Lemon Ginger Lozenges
I had HORRIBLE morning sickness with B. It lasted into the 2nd Trimester. Between diet, acupuncture, and rest, I was able to make it through. These lozenges are a great thing to be able to throw into your purse to get you through those rough times, especially when you cannot handle drinking tea. Pop one into your mouth and just let it melt.
It hit me about halfway through the 2nd Trimester. My belly was heavy and uncomfortable and it didn't work to shove throw pillows under me as they would just rocket out. I know lots of people have different preferences but I recommend the Boppy Pregnancy Pillow. It has contours that allow for the body to naturally fit in. I will also note that we had a Queen sized bed and my husband, my pillow, and I did NOT all fit in the bed, but in all reality, no one was fitting without the pillow and without the pillow, I was thrashing around so much that neither of us was getting any sleep.
Pregnancy does some crazy stuff to the girls – swollen, sensitive, and even sometimes leaky. I found that using a seamless nursing bra (2nd and 3rd Trimester) was a lifesaver for me. It was great too when I had B because I went to the hospital in a nursing bra and didn't have to pack one! I also like the ones that go by S,M,L vs 32B, because during and after pregnancy, your boobs are going to a variety of sizes. These seamless bras give great support and are extremely appealing with tanks and tees.
Kegel Exercise Weights
I used Ben Wa Balls through my 1st and (most of my) 2nd Trimester. They are weighted balls that will help you to do Kegel Exercises without even thinking of it! It is SO important to work on your pelvic floor during pregnancy, as it directly impacts your pregnancy and birth. I would use these while I was cleaning, bouncing on my birthing ball, and going on walks. I did discuss the use of this with my OB as I was on high watch for cervical effacement – but because of my monitoring and that I was having no issues, the OB was even fine with me using them.
Comfortable Clothes
I was absolutely miserable until I found Maternity Yoga Pants and Soft Maternity Tanks and Tees. I was pregnant through the majority of winter, so I wore a cardigan here and there but I run hot, so I was usually comfortable without. I needed clothes that I didn't feel restricted in and that I could grow in too. I tried to make my 'normal' clothes work and it just wasn't the same. Do yourself a favor and invest in a couple outfits. You don't have to spend a fortune – it is just SO important to be comfy.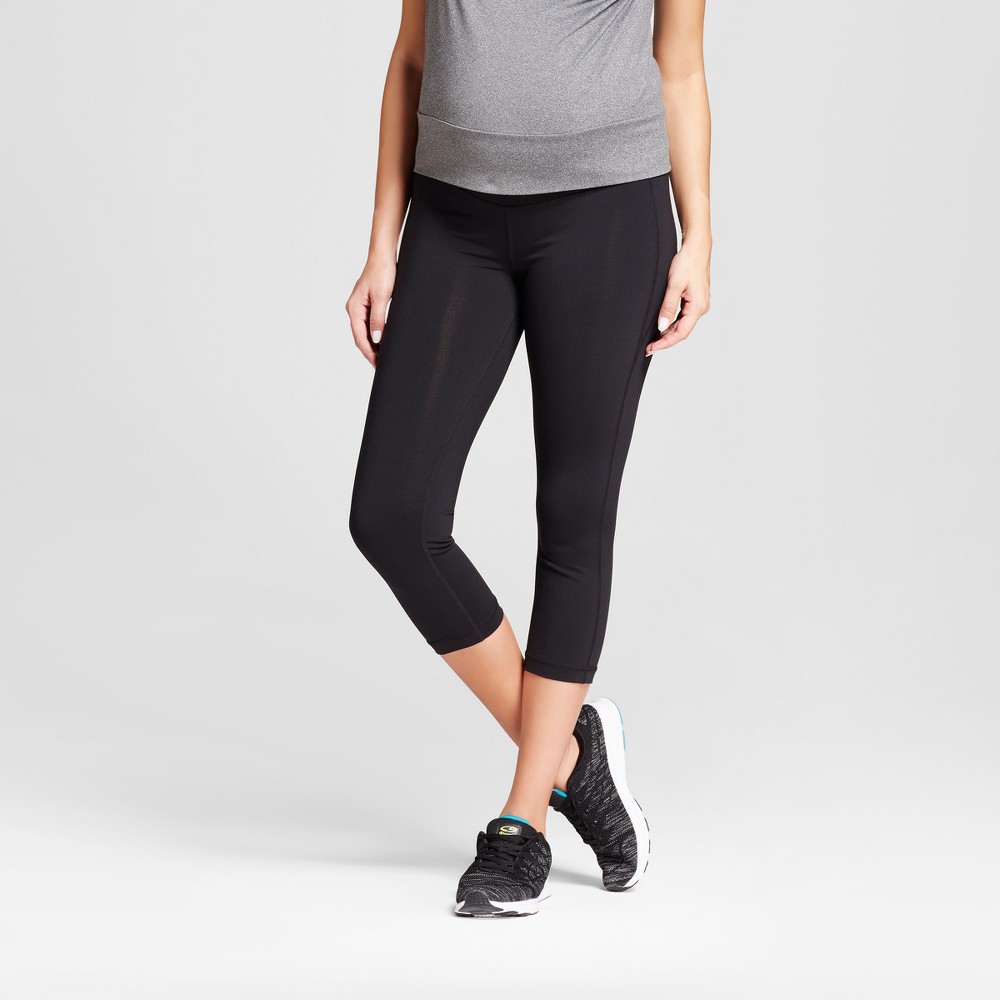 Great Pregnancy Books
I am one of those people that wants to know as much as possible…about everything. And that includes pregnancy. It was important for my nerves to have a couple go to books. For questions and reference about pregnancy, What To Expect When Expecting, was the best thing EVER. I literally read it throughout my whole pregnancy. My other go-to book was Ina May's Guide to Childbirth. I went into my pregnancy knowing that I wanted a natural birth – this is not for everyone. Regardless, I think this is a wonderful book for everyone to read because it takes the fear out of birth. It shares uplifting and inspirational birth stories and helps put a positive and calm energy about the amazing journey ahead.
Extra bonus! If you need these items just like I did and want to save a little extra on them – the Target RedCard will save you 5% off every purchase and you can apply CartWheel Savings as well! The RedCard comes in both Debit and Credit and even comes with special savings! If you do not have one (and want one) you can sign up HERE
Again, these are items that I felt were crucial during my pregnancy. They helped my wellbeing, my physical health, and made me super comfortable. I would love to hear what you thought of my Pregnancy Essentials and would love to know what your Must Have's were!